Family Auto & Transmission Service
Since Family Auto & Transmission Service was established, we've been serving the Magnolia, Spring, Conroe, Montgomery County, Harris County, Montgomery, Woodlands and surrounding areas with reliable, confident, and courteous transmission and automotive repair. We answer our phones 24/7. Do not hesitate to call us at any time with your transmission or automotive repair issues.
Fixing Your Transmission Troubles the Right Way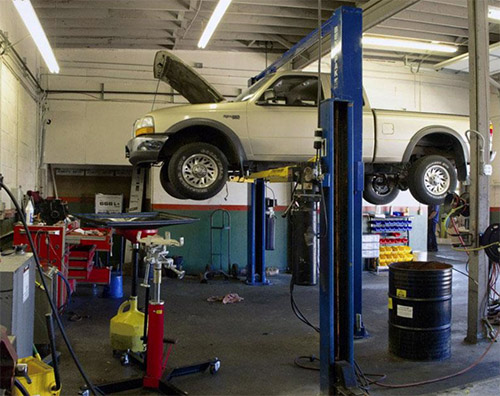 Schedule an appointment with Family Auto & Transmission Service for prompt and reliable service, provided by transmission repair professionals! Not only can we confirm your suspicions about transmission troubles—we can provide you with prompt and reliable service to fix them. When you choose our experienced team for transmission repair in Montgomery, TX, you'll get the peace of mind that comes with years of experience and an industry-best renewable warranty! When your vehicle rolls out of our shop, it's going to function flawlessly.
Our mission is to keep your vehicle in safe operational condition, so you can get the most out of it for years to come. We even welcome fleet vehicles for repairs and maintenance, so your business can continue to hit the road effectively. Schedule your appointment with us today and see why drivers throughout the area make us their first call when they suspect automotive issues with their vehicle!
We're pleased to offer customers 12-month, unlimited renewable lifetime warranties on all major transmission repairs. Our family-owned and –operated shop proudly serves local-area motorists with exceptional workmanship. We work on virtually all car or truck makes and models, with the ability to service both foreign and domestic transmissions with rebuilt transmissions.

Our shop is available after hours by appointment, for those customers who have emergency service needs.

When you call us for service, you can count on a knowledgeable representative to always answer the phone and provide you with the information you need!
Get Reliable Service, Right Away in Montgomery, TX
Schedule your appointment today with Family Auto & Transmission Service!
Customers visit us from the following areas for transmission service and auto repair:
Montgomery, TX
Hufsmith, TX
The Woodlands, TX
Spring, TX
Pinehurst, TX
Egypt, TX
Magnolia, TX
Hockley, TX
Harris County, TX
Brazos County, TX
Grimes County, TX
Liberty County, TX
Madison County, TX
Montgomery County, TX
San Jacinto County, TX
Walker County, TX
Washington County, TX
Conroe, TX
Navasota, TX
Huntsville, TX