Problems with your transmission can't wait to be repaired. If left unchecked, they'll lead to costly breakdowns, inefficiencies and more—all costing you big bucks and plenty of frustration. At Family Auto & Transmission Service, we're prepared to help you avoid these unfortunate situations by providing your vehicle with expert service and repairs.
All of the work done at our transmission repair shop in Montgomery, TX is performed by knowledgeable individuals, who have years of hands-on experience in dealing with diverse transmission problems. Automatic or manual, regardless of the vehicles make or model, we'll get to work on your transmission with confidence.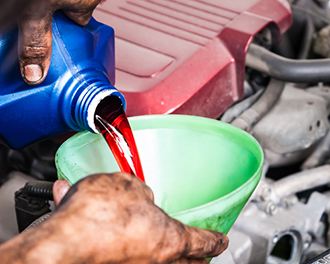 Flushes
Friction in your transmission will cause all sorts of damage over time, which may lead to an inability of your transmission to stay in gear or a complete failure altogether. A transmission flush in Montgomery, TX is an essential service that flushes particles out of your transmission, to prevent them from causing friction. Then, new transmission fluid will ensure everything is properly lubricated for seamless function.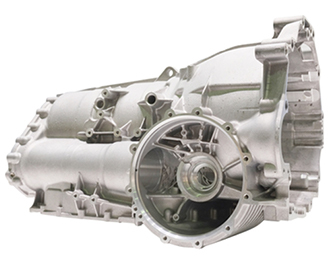 Case Repair
Notice leaking red fluid on your driveway? It's a sign that your transmission case is leaking. Your case needs to be inspected and re-sealed, in order to prevent contamination and friction. We repair cases and flush transmissions, to prevent long-term, catastrophic damage.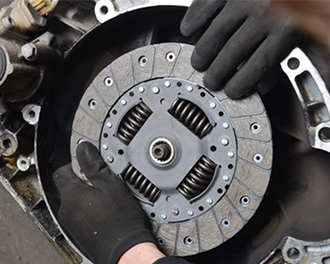 Clutch Repair
Is your vehicle slipping out of gear? Problem shifting? You may need clutch repair or replacement. We service both automatic and manual transmissions, providing clutch services that enable your system to work flawlessly once again.
Transmission Replacement
If your transmission is at the end of the line, plagued by unchecked damage or age, a replacement might be in order. We'll retrofit your old, clunky transmission with a prefect replacement, so you can get back on the road again.
Our transmission service capabilities span the gamut and are always tailored to your vehicle's unique needs. If you need transmission services, contact us today by calling 936-718-2882 and we'll work with you to schedule an appointment.