Many transmission symptoms don't require a rebuilt transmission or transmission replacement. Before you pay for any transmission repair on your vehicle let us electronically diagnose your transmission symptom at no cost to you. Sensors, solenoids, and external wiring issues can cause your transmission to malfunction. These can often be repaired or replaced without having to pay for a major repair. Call Jim or Robert at (936) 718-2882. Or for after-hours help 24 Hours a day / 7 day a week (832) 875-6009.
Call right now for a full explanation of how all our services work and our best advice.
All of the work done at our transmission repair center in Montgomery, TX is performed by knowledgeable individuals, who have years of hands-on experience in dealing with diverse transmission problems.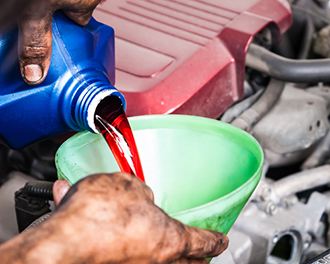 TRANSMISSION FLUSHES & SCHEDULED MAINTENANCE
Friction in your transmission will cause all sorts of damage over time, which may lead to an inability of your transmission to stay in gear or a complete failure altogether. A transmission flush in Montgomery, TX is an essential service that flushes particles out of your transmission, to prevent them from causing friction. Then, new transmission fluid will ensure everything is properly lubricated for seamless function.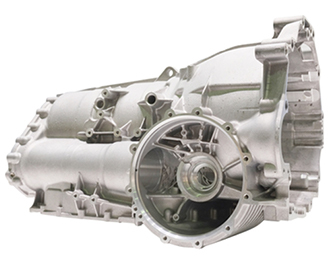 FLUID LEAKS
Notice leaking red fluid on your driveway? It's a sign that your transmission case is leaking. Your case needs to be inspected and re-sealed, in order to prevent contamination and friction. We repair cases and flush transmissions, to prevent long-term, catastrophic damage.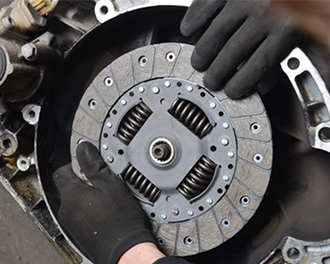 CLUTCHES & MANUAL TRANSMISSIONS
Is your vehicle slipping out of gear? Problem shifting? You may need clutch repair or replacement. We service both automatic and manual transmissions, providing clutch services that enable your system to work flawlessly once again.
Transmission Replacement
Sometimes the transmission in your vehicle is too damaged to repair, or rebuild within a reasonable budget. For those times, we have the ability to provide refurbished and remanufactured transmissions to suit your budget.
WARRANTY INFORMATION
When you have your transmission repaired at Family Auto & Transmission Service, we'll make sure you're also getting the peace of mind that comes with the industry's best warranty. We provide 12-month, unlimited mileage renewable lifetime warranties on all major transmission repairs! With a guarantee like this, it's no wonder our customers keep on coming back to us for reliable repairs!
For more information about our transmission rebuild and auto repair options in Montgomery, Conroe, Dobbin, or the rest of the Montgomery County, TX area, please contact our shop today at 936-718-2882. We're also available after hours by phone, to assist you with emergency situations. Do you need help now? Please call us.